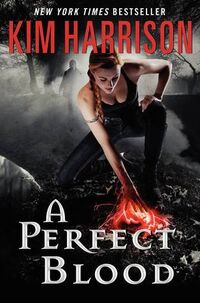 A Perfect Blood is the tenth book in The Hollows series. IT was published on February 21, 2012.
Rachel was once a witch--but now she is a day-walking demon. While doing her usual runs, she discovers that a human hate group is trying to create its own demons to kill off the Inderlanders, and they only need one thing to make their mission complete...Rachel's blood.
Ad blocker interference detected!
Wikia is a free-to-use site that makes money from advertising. We have a modified experience for viewers using ad blockers

Wikia is not accessible if you've made further modifications. Remove the custom ad blocker rule(s) and the page will load as expected.