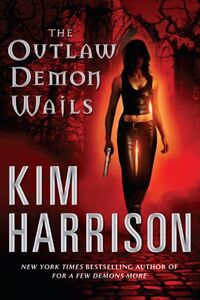 The Outlaw Demon Wails is the sixth book in The Hollows series. It was published on November 25, 2008.
Rachel must pay for her sins--she has used black magic, albeit for good, but she had always promised never to cross that line. And when dark family secrets about her own past come out, she will have to cross another forbidden line.
Ad blocker interference detected!
Wikia is a free-to-use site that makes money from advertising. We have a modified experience for viewers using ad blockers

Wikia is not accessible if you've made further modifications. Remove the custom ad blocker rule(s) and the page will load as expected.